Multicolor Flexo Printing Machine
Multicolor Flexo Printing Machine India
We are a much-admired name engaged in offering our expensive clients a advanced quality range of Multicolor Flexo Printing Machine that is used in paper printing industry. With the support of our offered flexo printing machine the printings can be carried out on coarse surfaces of non-woven fabrics. Attractive lines of fine colors will be printed. It has the features like high color saturation, strong adhesive force, good smoothness and high speed.
These machines make sure of easy operation, precise color process, particularly for long printing runs on all rolling material multicolor printing with CMYK can be realized. Now a day the paper and printing industry has been growing fast over years. Seeing the growth of the printing industry we are engaged in offering best quality of multicolor printing machine which are indulged in bringing the clients a solution which ranges from machines for printing, lamination, cutting, rewinding to slitting.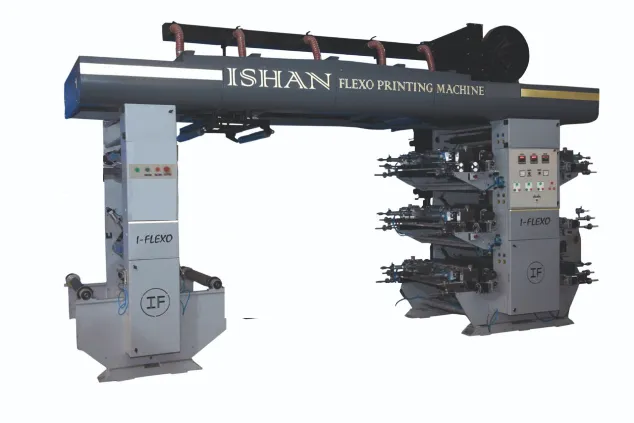 Our offered ranges of machines are hugely demanded by diverse industries due to their numerous features. We are engaged in manufacturing the machines by using robust materials which are not only quality certified, but also promises to offer commendable performance that makes the machine and us one of the trusted among other competitors. We are specialized in offering unblemished products with low maintenance, long-lasting feature, reliable in performance, steady and many more. We have been able to create a familiar position in the market and have attained customer satisfaction which also enriched our reach as a leading Multicolor Flexo Printing Machine.